Meetings and Events at The Duke Mansion
Our historic setting is enhanced with the latest audio and visual capabilities and flexible space to accommodate your needs and increase your meetings efficiencies. Our lush gardens, beautifully appointed meeting rooms, or high tech presentation equipment are yours to enjoy.
The onsite culinary team offers elegant dinners, executive accommodations, sumptuous breakfasts and lunches and delicious refreshment breaks.
So contact us to experience southern charm and beauty.
Plan Your Meeting and Event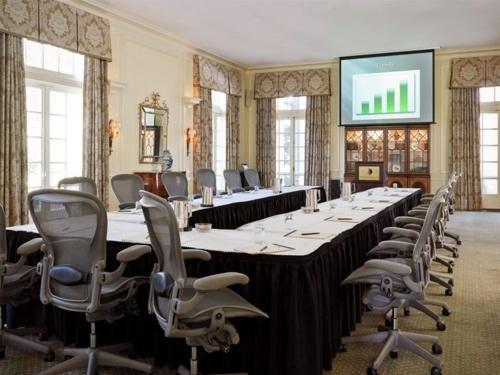 The Levine Living Room
This room measures a spacious 1,460 square feet, has 14-foot ceilings and floor-to-ceiling windows.
Infused with light, the 750-square-foot glass Solarium is ideal for break-out sessions and smaller meetings.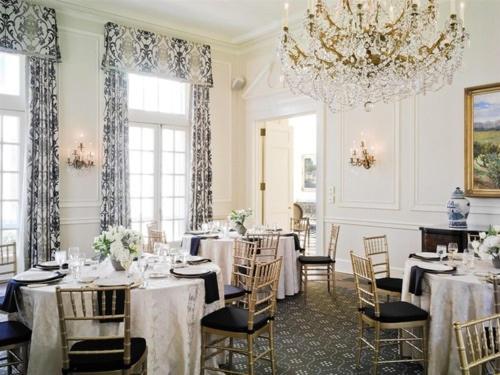 The Ray Dining Room
The flexible space of the Ray Dining Room makes this room ideal for small to medium size groups. The rooms layout works well for U-shape, conference, crescent round or theater style set up. The attached screened in porch is a wonderful location for break outs and casual meetings.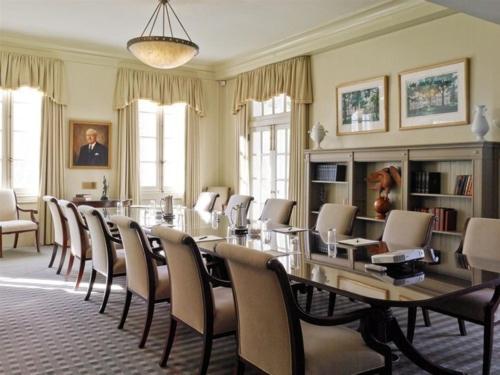 The Dickson Conference Room
Perfect for board meetings and planning sessions, the elegant Dickson Conference Room is attached to a spacious second-story porch where al fresco dining and entertaining are welcome.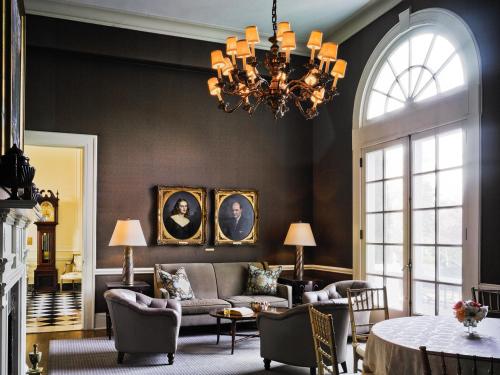 The Lineberger Library
This room is one of our most used rooms. Though the smallest in the home, this 350 square foot room is highly sought after for private breakfasts, lunches, dinners, and management meetings.