About The Gardens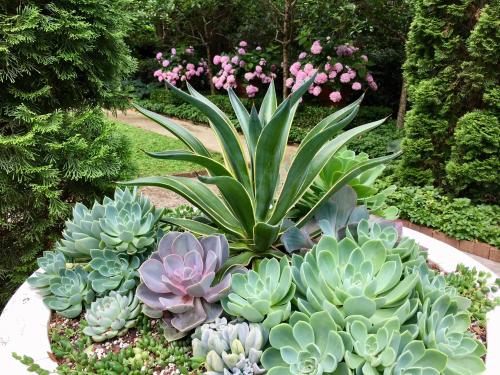 As part of the 100th Anniversary celebration for The Duke Mansion, we embarked on an expansive plan to make our 4.5 acres of grounds and gardens a place of wonder and delight, befitting the history of The Mansion itself. With the support of generous donors, the artistry of Laurie Durden, the garden designer and the continued partnership of Providence Landscape Group, today The Duke Mansion gardens are open to explore and enjoy.

Stroll our gardens surrounded by majestic and historic trees, year-round blooms, and the splendor of a southern garden. Find a quiet nook to relax, watch pollinators in action, sip your wine or coffee or read a book. A map of the Mary D.B.T. Semans Gardens is here.
Visiting Our Gardens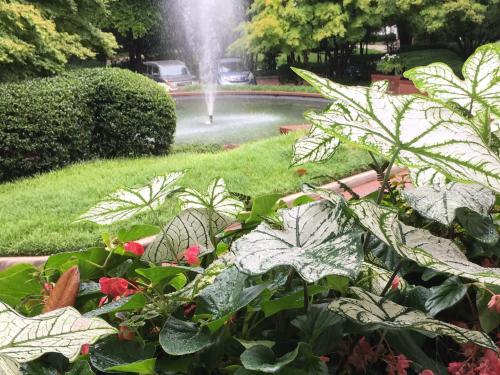 The gardens are free and open for strolling during daylight hours nearly every day. Please call our front desk at 704-714-4400 to check our private event calendar to ensure the best access to our gardens.

Please help us maintain our garden by following these simple rules:·
Stay on the paths, but feel free to gently touch and smell plants
Enjoy our sitting areas, but please carry any trash out with you.
Children (under adult supervision) are always welcome.
Leashed dogs are welcome. Please clean up after them.
We welcome groups for complimentary guided tours of The Duke Mansion and grounds. Donations to the gardens are also welcomed. If you are interested in setting up a garden tour for your group, please contact Pat Martin at pmartin@tlwf.org or at 704-714-4448.
Become a Volunteer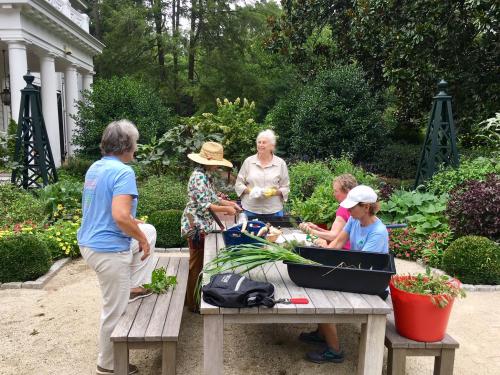 We rely on the support of dedicated volunteers to maintain and protect our 4.5 acres of grounds and gardens. Whether you are an experienced gardener or just want to come and help, volunteer at The Duke Mansion and be a part of the history!
What do our garden volunteers do?
Work in dedicated teams on garden maintenance
Seasonal installations
Special projects
Garden Tours and Special Events
What are the benefits of volunteering?
Personal satisfaction of supporting the history of The Duke Mansion
Supporting a nonprofit organization
Being involved in advocating the mission of the gardens
Increase garden knowledge and skills
Invitation to Annual Open House Cocktail Party
Annual appreciation event for volunteers
Meeting interesting people and working with other gardeners

Want to learn more? Contact our Director of Gardens, Lindsey Daywalt at ldaywalt@dukemansion.org or at 704-714-4426.